My friend
Ninfa
introduced me just recently to the wonderful work of
Maggie Taylor
. Taylor creates images using a scanner, photographs, assorted objects and Adobe Photoshop. Here are samples of her work.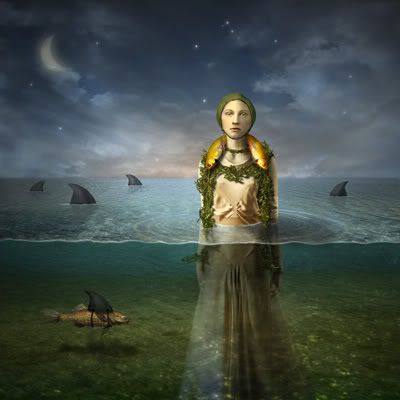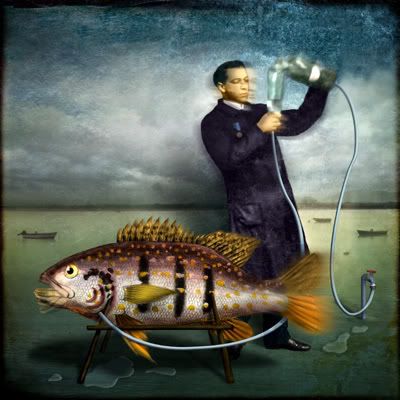 Twilight Swim ©Maggie Taylor
/
The Scientist ©Maggie Taylor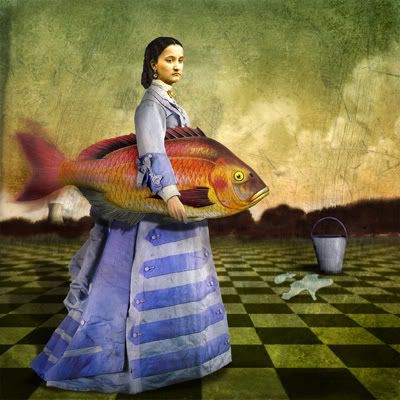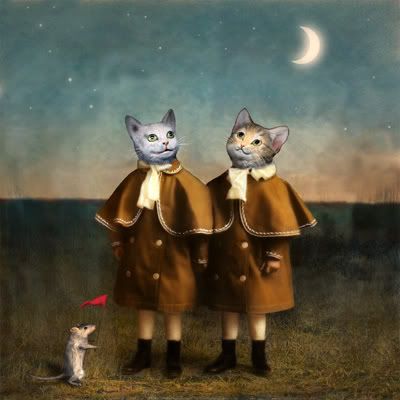 Woman Who Loves Fish ©Maggie Taylor

/

Distracted Cats ©Maggie Taylor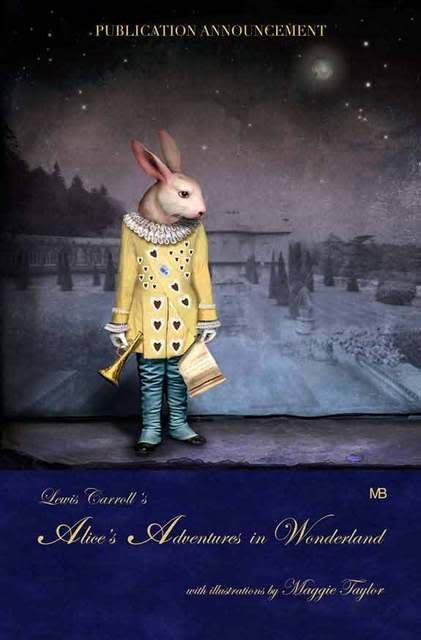 Check out her online gallery
here
. There are images that are whimsical, funny, strange, even disturbing. In June 2008,
Modernbook Editions will publish an illustrated

Alice's Adven
tures in Wonderland
featuring Taylor's creations. For those interested in how the images are made: the downloadable Adobe Magazine (June 2007 issue) from
photoshopsupport.com
has a feature which shows Maggie Taylor's creative process (very aptly entitled "Building A Dream"). Perhaps when I have time I'll try my hand at this.
*excited*