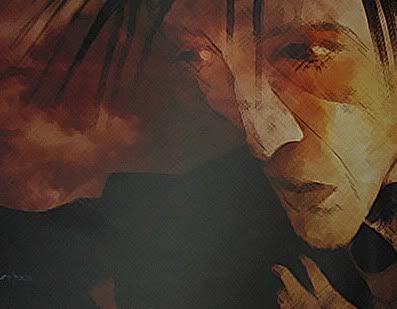 It's heartening to know that such a writer as Neil Gaiman has faith in the Pinoy potential. He believes in the Pinoys' talent and creativity, but is frustrated at how disconnected we are from the rest of the world,
as reported in

Walang Pahinga

's LJ
. Some choice quotes that I borrowed from said LJ, from Neil's talk,
Imagination and the Creativity in the Contemporary World
, during the 20th Advertising Congress last Nov. 22:
"The important questions are what if? I wonder if...? If only...? What would happen if...? Everyone asks these and wonder. The best ideas come when we daydream. They come when we're bored. The only difference between other people and writers is that writers know when they're imagining and they know they're gonna pursue and write it."


"I don't believe in writer's block. Writers are very special. Ever heard of politician ever getting politics block? I don't think so. Especially not here. But writers have writer's block. I don't believe in it since they end up writing over 20,000 words explaining why they can't write what they should write. For me I believe writers get stuck. People get stuck. And when that happens to me, I get away from my computer, walk around, rest, have tea."
Neil also reportedly described Philippine folklore as "the coolest folklores in the world" and encouraged Pinoy writers to unleash them across the globe (or else he will). Check out
this Inquirer article
.
Charles Tan's blog
has mp3s of the Ad Congress talk and Q&A, plus Neil's reading of an excerpt from his upcoming novel
The Graveyard Book
and Q&A from
A Gathering of Dreamlings and Nightmares
held in Subic Bay this morning.
I just found out that
Azrael
will attempt to air the Bonifacio High Street event live tomorrow in the internet via video streaming. Kewl! Go through
here
to watch it.