Upon my friend
Jim's
query, I rummaged through my files to check if I have a closer view of El Capitan. There is indeed that tad of overexposed section at the right side of the pic I posted earlier. But it really did come with the zero-degree story, so it's special to me.
In any case, I found another El Capitan pic, this one's much closer. I believe this was from the Bridalveil Fall vista. (I mean I was on the way to hike towards Bridalveil and then turned to the other side to see the capitan.) Still with the G2.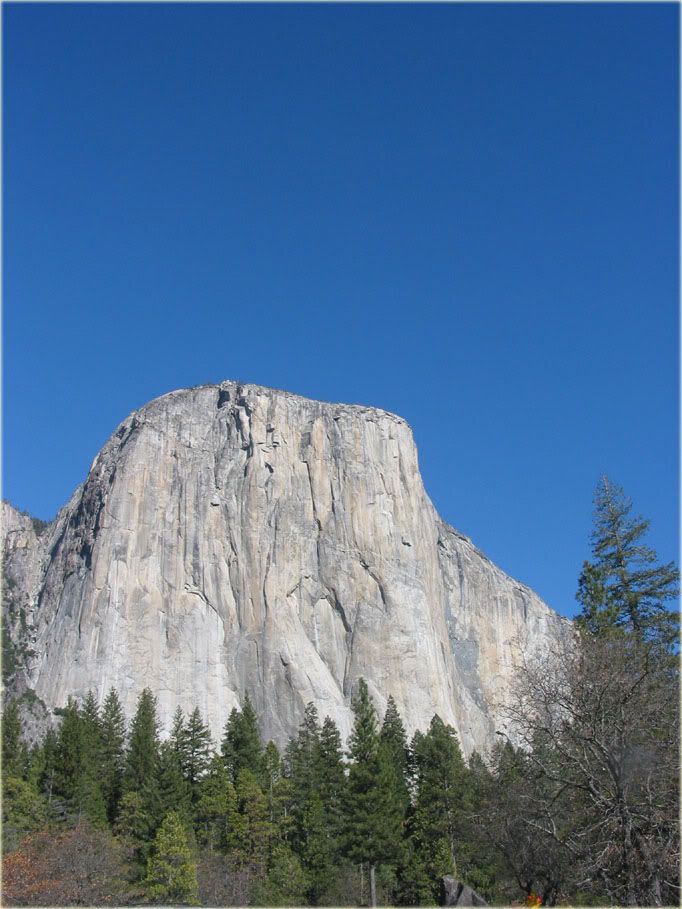 Yo no soy marinero.
* Image crossposted at my Filphoto gallery.