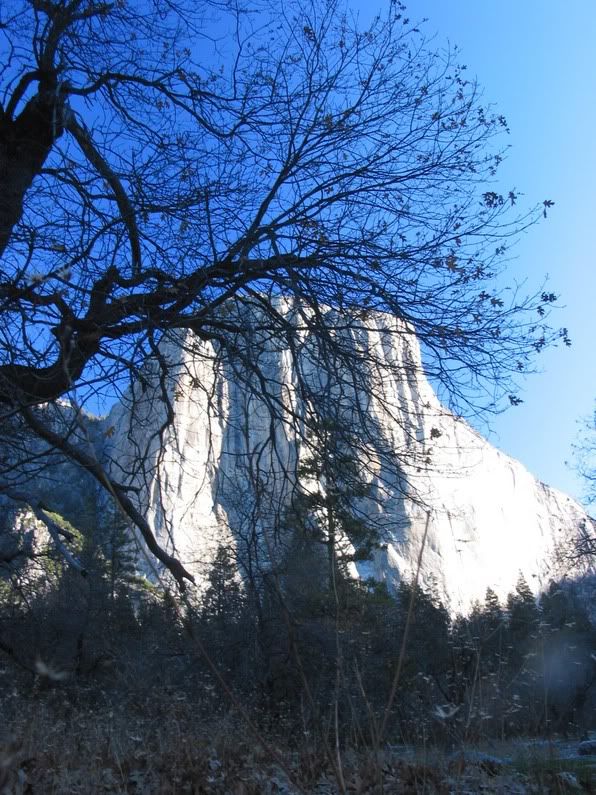 Yosemite National Park, California.
Having woken up early to catch the sunrise at Tunnel View, where we giggled through the cold while shooting pics, the brothers and I were on the way back to the lodge when we spotted an irresistible vista point somewhere in the valley. We excitedly got out and promptly clicked away, shivering. No wonder, the temp, we learned as we got back in the van a mere few minutes later, was zero snot-freezing degrees Celsius!
El Capitan, purported to be the largest exposed granite monolith on earth, stood before us grand and imposing against a moderately blue sky (I used a polarizer, if you must know). What can I say, the heart soared but the bones creaked. The will to endure the cold was strong but alas, the fingers got numb. I crouched low, little worm that El Capitan made me feel, and took this with my humble G2. (For larger, view
here
.)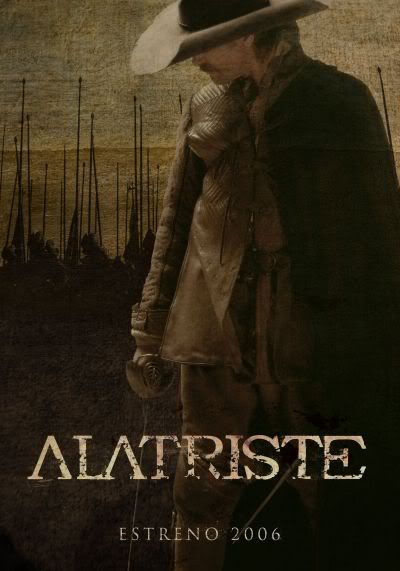 And speaking of capitans, the
first Alatriste trailer
is out! (Yeah, this is the sort of random freewheeling train of thought you'll have to suffer through from time to time, hee). El Capitan Alatriste, Spanish ex-soldier and hired mercenary circa 17th-century Spain, is Arturo Perez Reverte's (
Club Dumas
,
The Fencing Master
) most popular creation. Directed by Agustin Diaz Yanes, the movie is an almost entirely Spanish production. Almost, because the lead is not a Spanish actor, but Viggo Mortensen (why else would I be talking about this, ehehe). Viggo is fluent in Spanish (among several other languages), but he has had to learn to speak 17th-century Castilian for this movie. Swashbuckling epic, folks, my kind of movie, yayy!!!
For more information on the Alatriste series, go
here
. The English translation of the first installment was recently released, check it out
here
.