To blog or not to blog, well, certainly that is no longer the question, though it has been for some time now.
Here's a completely anal thought: what if I set up a blog each with Blogger, Typepad, Wordpress, and Phlog? I actually thought of doing that, having had a swell time deciding on which to use. And then again I thought the better of it (which is to say I realized shortly afterwards that Typepad and Wordpress would cost me and Phlog, well, it may prove to be a bit limited for my purposes in the future). Anyway, enough with the boring blogsite details.
Let's be frank, shall we? Blogging is an essentially egocentric venture. Why else would anyone publish anything online if she did not think anyone else would want to check out her stuff? (For purposes of economy and style, and because I feel like it, I shall be using the feminine to represent both genders. Anyone who asks will be answered with a quip and a sigh.) Where was I? Oh, blogging as egocentric. Self-expression is in itself self-centered. I wouldn't still be writing this third paragraph if I didn't think you would still be reading up to this point, right? Right. I shall leave it at that, because I've got things to do, I can't blog away all day, for crying out loud !!! (That's me trying to convince myself, `ya.) Maybe I'll pick up on this next time. If there will be a next time, maybe next time will be in Typepad, tee hee.
I'm still trying to learn how to customize, so in the meantime please bear with me (like don't mind those links in the sidebar, I'll get to that later)... Now let's see, how will a photo look like on this template... Ah. Not bad, huh. This was not taken by me, but by my brother A. Still haven't found how to format the caption properly ;-)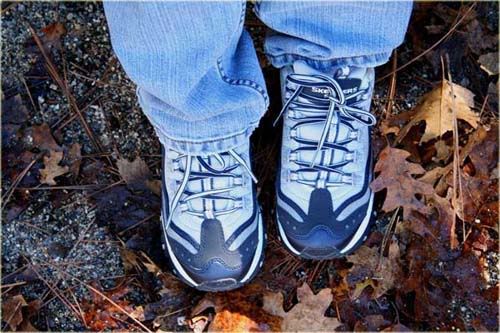 Yohemme'ti Fall