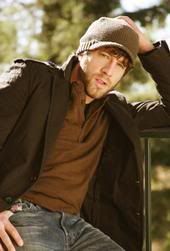 Sony/ATV has finally put up a sample of Elliott's first single, Movin' On, which will be available digitally starting February 13.
(Frack, I'll be in Angkor then. L, my friend, gift me with this one through iTunes ha? *smacks lips*)

Listen to the sample clip on youtube or at Rickey's.


`Cause you know as time moves on
I won't always be around
And I'll be gone and I won't always be down
`Cause I'm leaving it up to you
And you know this much is true
As time moves on it's gonna be gone
And I'm movin on.

I know it sounds crazy but I just can't do this
It feels like we're wasting time so I'll get to it...
[Thanks to momzcool of royalmisfits.com (formerly yaminions.com) for transcribing the lyrics.]
Addendum: The clip was originally up at the Sony/ATV website, but after several hours it was pulled. (Perhaps it was put out there for professionals in the industry, they did not expect E fans to find it so quickly.) Naturally some fans were already able to record it, so the clip is now in even more accessible sites (as I posted above). February 13 can't come soon enough.