allaccess.com
has been sending this to subscribers via email.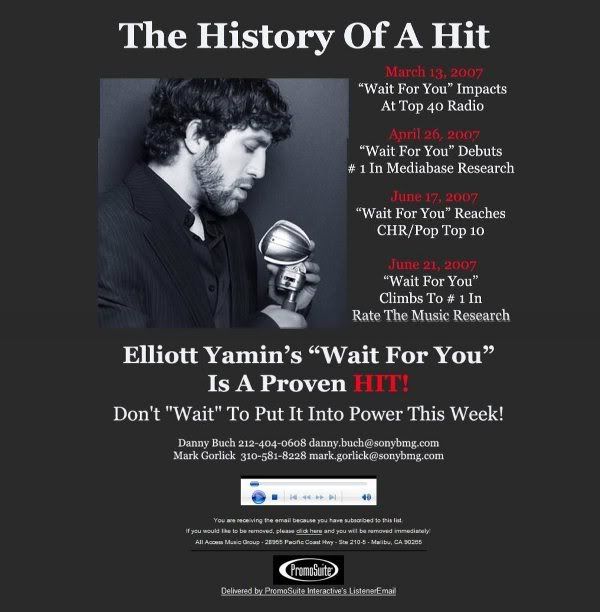 I'm not a crazy fan of the song itself, I said that right when it was released, but I knew it had great appeal, and therefore, great radio potential. So I'm happy for its success all the same. Wait For You has been topping countdowns in such popular stations in the Philippines as Magic 89.9 and RX 93.1. In case you haven't heard the song, check it out
here
.
Elliott's album hasn't even been released here yet. It will be most probably, when Elliott visits in September, yay! Thank you Ayala! We Yaminoys have been campaigning for this since AI season 5. (Let's just forget that I heard you had actually been choosing between Elliott and season 6's Chris Richardson, bleh!). Elliott's schedule:
Sep 21, 8:00 pm Trinoma
Sep 22, 8:00 pm Glorietta
Sep 23, 8:00 pm Alabang Town Center
Sep 26, 8:00 pm Ayala Cebu
Sep 28, 8:00 pm Market! Market!
(One last aside: What, no concert? Just a mall tour?
*sigh*
)